Education & Experience
Apollo: youth in medicine
Apollo: Youth in Medicine
Apollo was founded on the idea that high school students interested in the medical field need an outlet to connect them to opportunities present in the medical community such as the shadowing of local physicians of all specialties. Today, Apollo has expanded its horizons to offer a more wholesome and educational experience to students who desire to dig deeper into medicine with physician mentors, access to medical seminars, and other unique experiences.
The Apollo Program is Multistep
New students from a multitude of high schools attend a fall or spring education session that cover specific topics such as different specialties in medicine, the academic pathway to becoming a doctor, the Delaware Institute of Medical Educational Research (DIMER) program, and HIPAA.
Each student reviews the Apollo Volunteer manual and then completes and attests to HIPAA training prior their shadowing.
Apollo offers many shadowing spots across various specialties to students across several months during their junior and senior years.
Apollo serves as a liaison to gain our students access to local medical seminars. Examples include the Delaware Orthopaedic Symposium in late October.
Apollo students also have access to unique Apollo-exclusive special events, some of which are detailed below.
THE APOLLO PROGRAM DURING COVID
Due to COVID-19 restrictions, we were unable to facilitate a traditional shadowing experience for Apollo students in the summer of 2020. Instead, we committed to offering students a unique 4-week summer seminar, with exclusive talks and live activities from physicians and other trained medical professionals. Activities included:
Monday Meetups with Physicians
"Epidemiology: So there's a Pandemic, now what?" with Dr. Mia Papas

"Mental Health Matters: Calming the Chaotic Mind During a Pandemic" with Dr. Shakesha Clark
"Infectious Diseases: A Brief Introduction and a Corona Primer" with Dr. Emmons

"Primary Care: Where It All Comes Together" with Dr. Tailor, Dr. Kushner, Dr. Henderson, and Dr. Modi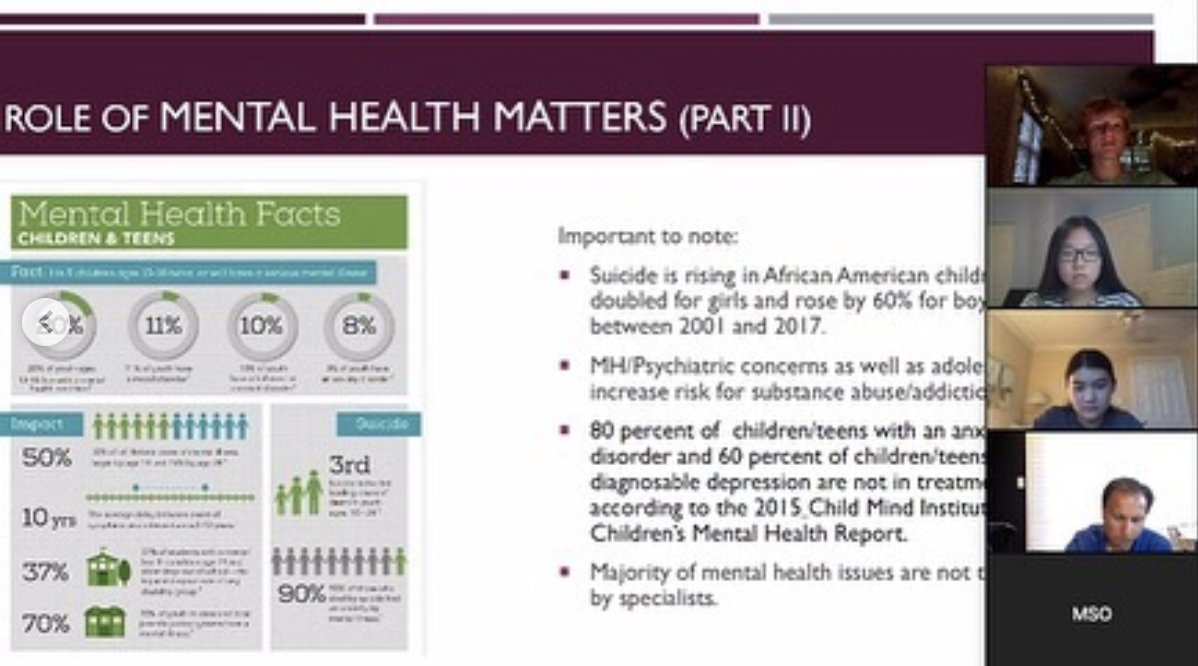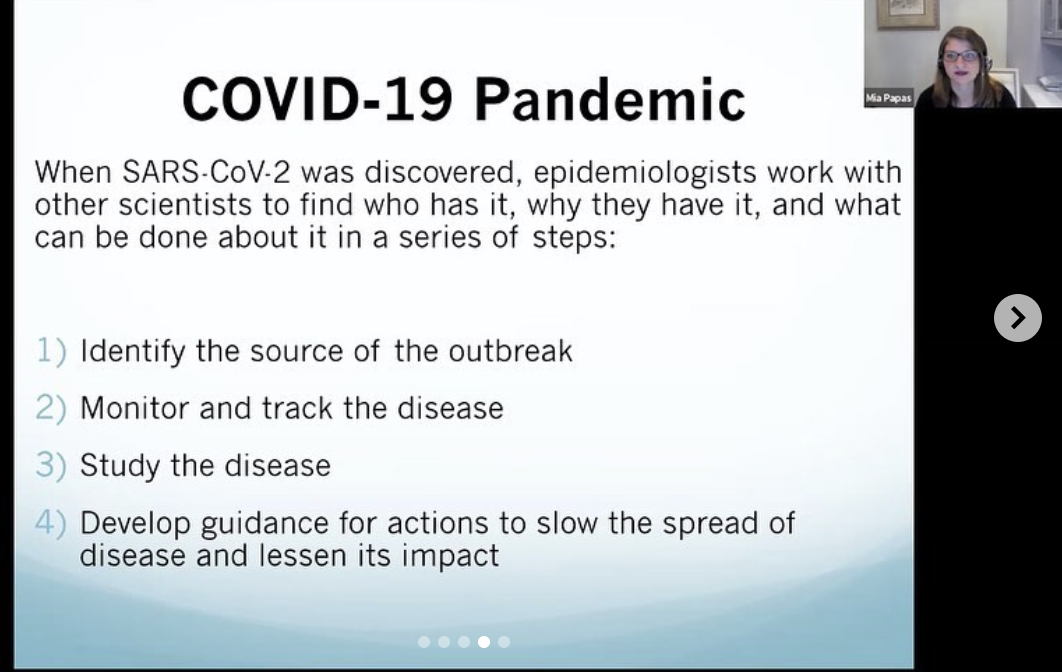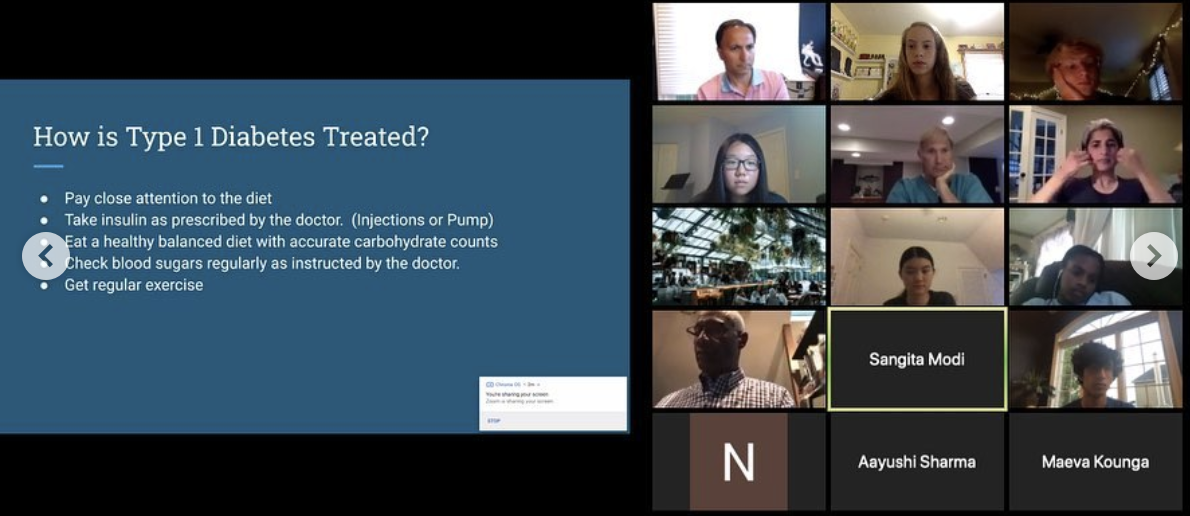 Wednesday Webinars
"Apollo Advice from the Future: The Path to Medical School" with Raylin and Patrick 
"Apollo Advice from the Future: Medical Students" with Christina and Kelly

"Livestream Perfusion and Dissection: Mouse Brain" with Dr. Gitcho

"Livestream Dissection: Cadaver Knee" with Dr. Kahlon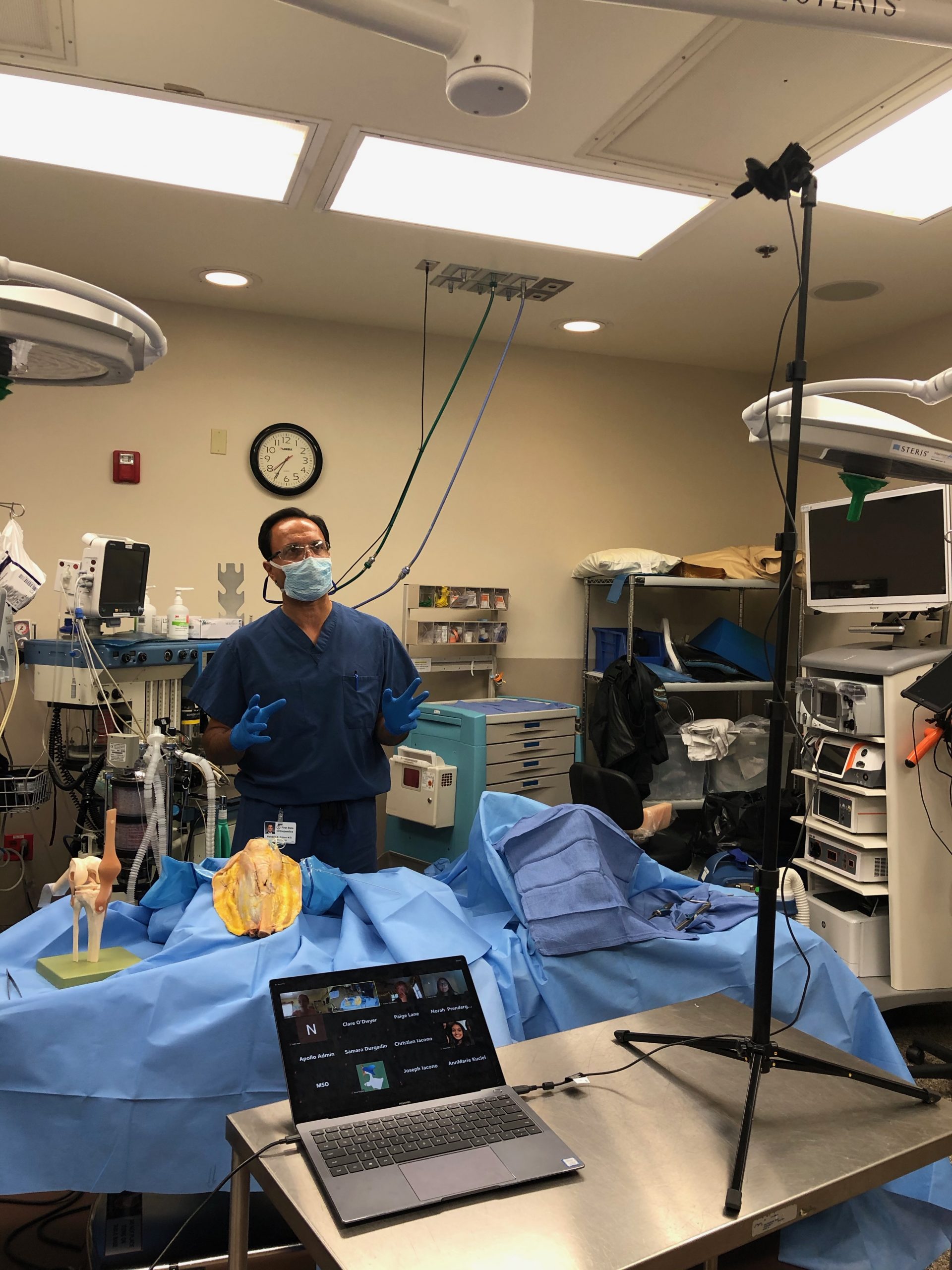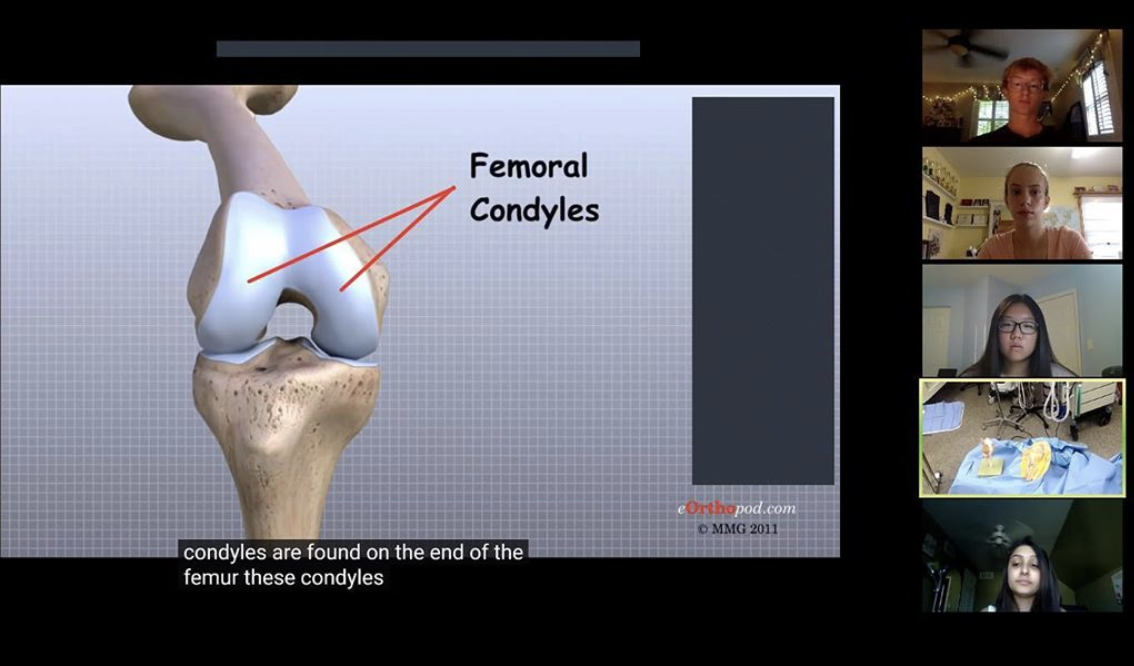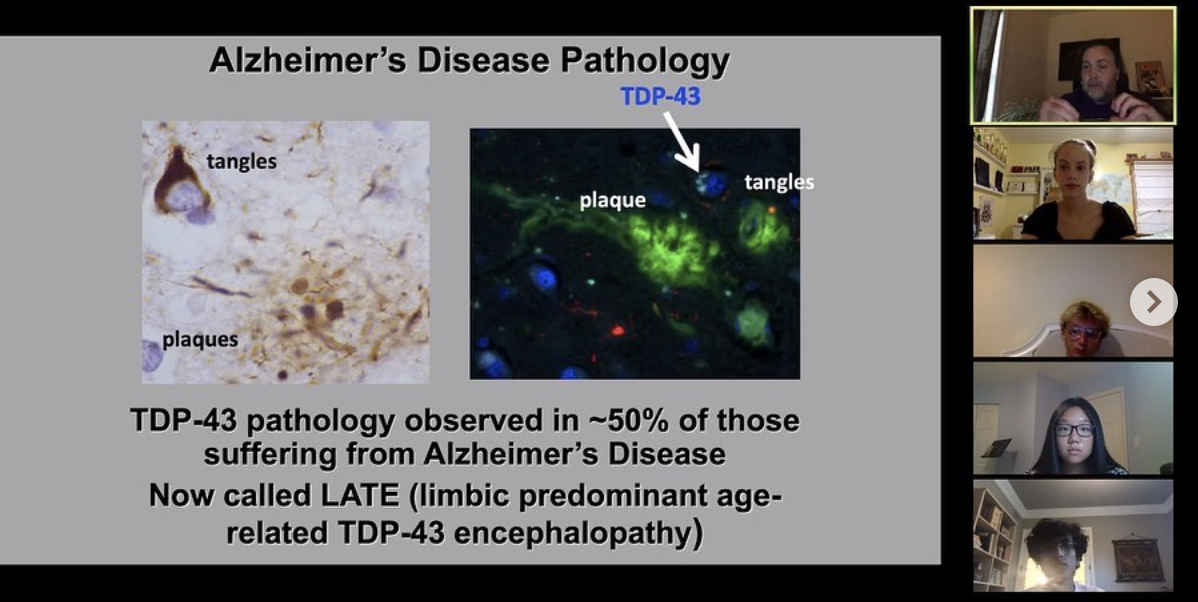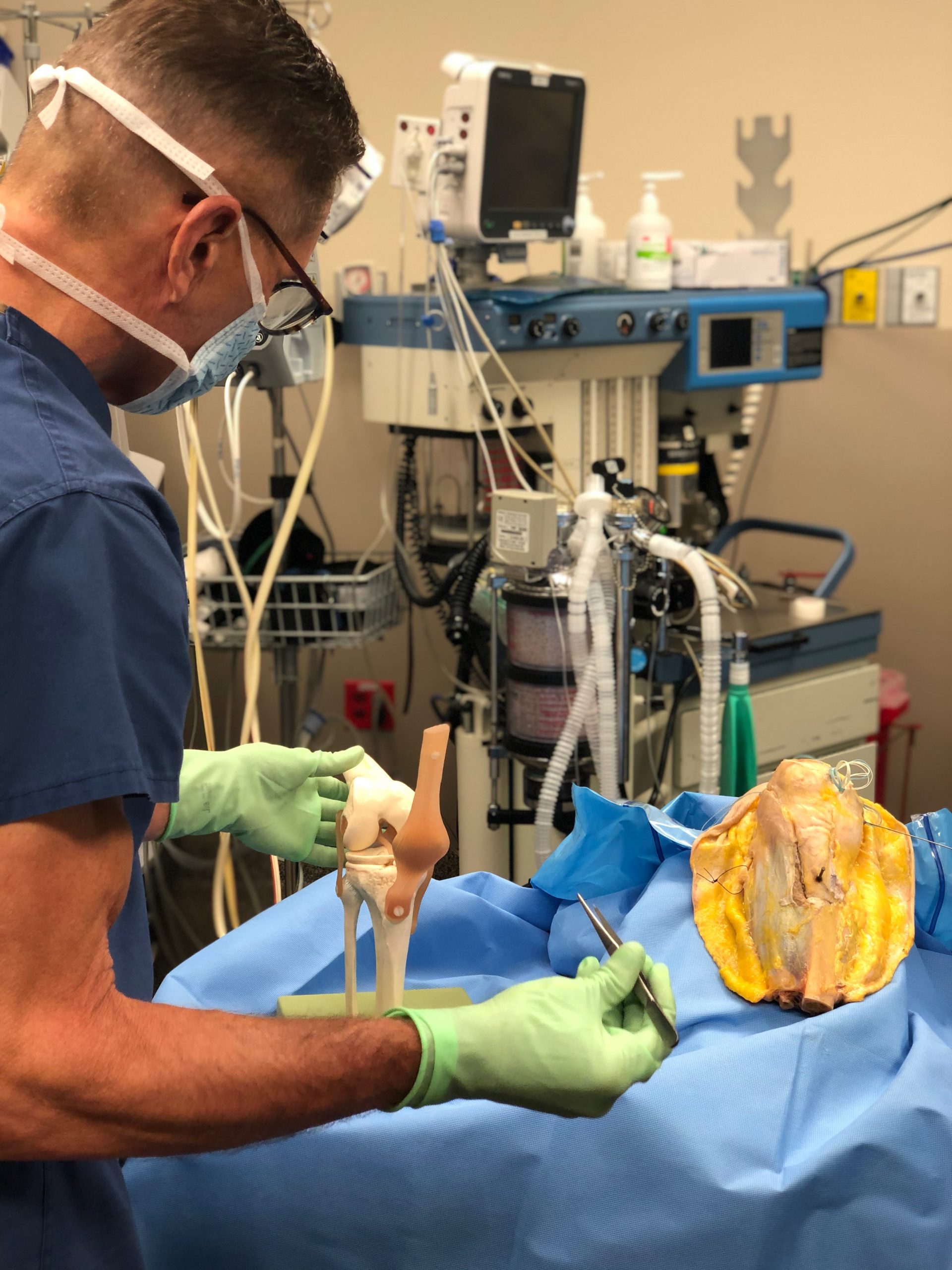 As an Enhanced Experience, Apollo hosted a Knee Cadaver Lab Dissection in August at the First State Surgery Center. While typically reserved for graduate college students or physical therapists, we were excited to introduce it this year for Apollo high school students.
This experience is wholly supported by Dr. Michael Axe (orthopaedic surgeon at First State Orthopaedics and Assoc Professor of Physical Therapy at the University of Delaware) who provides access to the cadavers. The event leaders are Randeep Kahlon, MD and David Bachkosky, RN, PA. The event time and location are donated by clinical staff of the First State Surgery Center.