Physician Mentors
Apollo: Youth in Medicine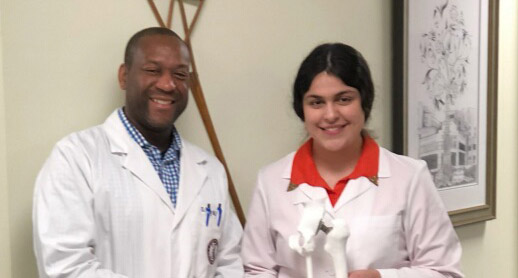 Apollo physician volunteers host our students and are the key to the students' experience. Physicians with an interest and an active license who practice in Delaware can volunteer to host students for shadowing. Please email apolloYIMde@gmail.com or arjankahlon@gmail.com for information about becoming an Apollo physician.
Many thanks to our Apollo Physician Mentors! These individual physicians welcome and mentor our Apollo students and, therefore, are helping grow the next generation of healers!
This a partial list of Delaware physicians who have graciously hosted and mentored Apollo students. They represent Primary Care and sixteen different specialties.
Alex Bodenstab
Anjala Pahwa
Arlen Stone
Arun Malhotra
Beenish Ahmed
Brian Galinat
Brian Sartar
Craig Smucker
Damian Andrisani
Dan Elliot
David Biggs
Debbi Zarek
Deborah Kirk
Drew Brady
Elliot Leitman
Eric Johnson
Eun Kim
Evan Lapinsky
Gaetano Pastore
Gaurav Jain
Gregg Goldstein
Gregory Masters
Hal Byck
Harry Lebowitz
Jagdeep Hundal
James Gill
James Rubano
Janika Wallace
Jayshree Tailor
Jean Stewart
Jeff Cramer
Jennifer Turano
Jeremie Axe
Jiao Junfang
Joan Coker
John Kelly
Jonathan Romak
Joseph Straight
Karen Kelly
Kathleen Leach
Ken Lingenfelter
Kieran Connolly
Kimberly Neal-Walsh
Kimberly Rodgers
Manish Garg
Mathew McCarter
Matt Handling
Melissa Tribuiani
Michael Pushkarewicz
Michael Teixido
Nancy Fan
Nathan Merriman
Neil Hockstein
Paul Imber
Pawan Rastogi
Prasad Kanchana
Prayus Tailor
Pulak Ray
Randeep Kahlon
Rob Winter
Sangita Modi
Scott Newcomb
Stephanie Guarino
Stephanie Malleus
Stephen Kushner
Steve Dellose
Steve Rybicki
Victoria Levin
William Newell
William Sheppard