Welcome
Apollo: Youth in Medicine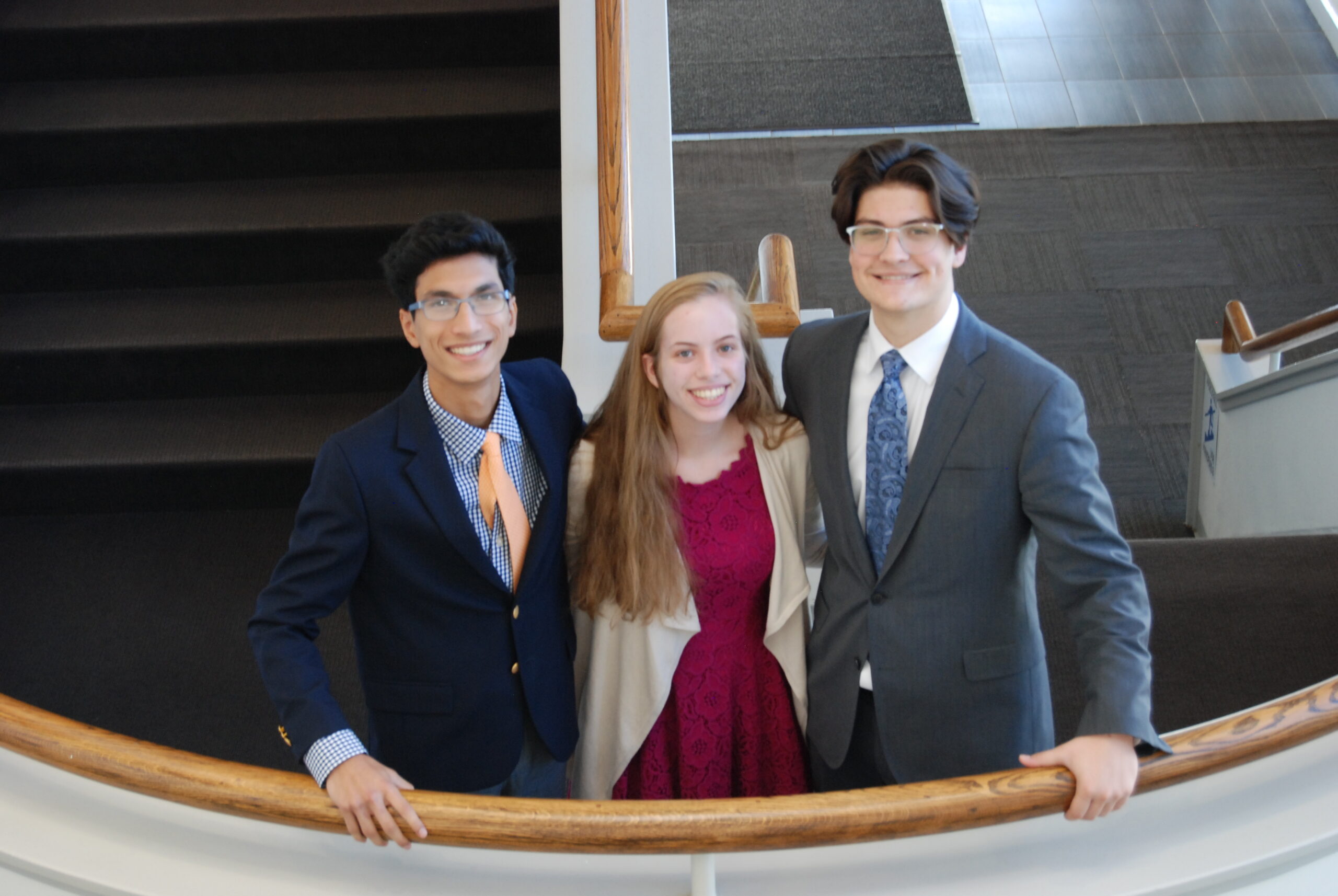 About Apollo: Youth in Medicine
Apollo: Youth in Medicine is a unique student-led program that helps provide insight into the physician career path to interested high school students. The goal of Apollo is to reduce barriers for high school students as they seek to explore their interest in the medical field. Apollo helps expose high school students to the medical profession by offering access to in-person physician shadowing, supported by educational sessions and Enhanced Experiences. There is no cost to the student.
Apollo was founded in the summer of 2018 by three high school students and community leaders with the support of the Medical Society of Delaware (MSD) and the Delaware Youth Leadership Program (DYLN).
Impact
(Fall 2018-Summer 2021)
Specialties & Primary Care
In the summer of 2018, both Arjan Kahlon and Sean Holly  enjoyed the experience of shadowing physicians in medical settings. They were appreciative of the valuable insight it gave into a possible career in medicine. Aware that hands-on exposure was very often inaccessible to high schoolers, they collaborated to find a solution that would give their peers wider access to such opportunities.
Apollo: Youth in Medicine was co-founded in 2018 by Sean Holly, Arjan Kahlon, and John Kepley with the support of the Delaware Youth Leadership Network (DYLN) and the Medical Society of Delaware (MSD). 
This team leadership started working in the summer of 2018, and Apollo launched its inaugural Fall 2018 Shadow Session in November, which included 4 high schools and two dozen students. This was made possible by seed grant funding by the Delaware Medical Education Foundation (DMEF).
After a successful kickoff, the Apollo team added more high schools for the Spring and Summer 2019 Shadow Sessions and, with an eye on the future, added additional Leadership Team members each year.
In its inaugural year, Apollo exhibited both proof of concept and a community need for the project.
As the program continued to expand, the Leadership Team has presented in front of multiple state agencies, including the Delaware Health Care Commission (DHCC) and Delaware Institute for Medical Education and Research (DIMER).
Apollo has grown beyond northern Delaware, hosting students from approximately 2 dozen high schools, and becoming the first state-wide high school physician shadowing program in the US.
 When COVID-19 resulted in the temporary suspension of physician shadowing, Apollo pivoted quickly and organized a 4-week remote educational session for its students in Summer 2020. 
Our Fall 2020 and Spring 2021 sessions included exclusive virtual experiences featuring immersive activities (see Education) with a diverse set of medical professionals. 
Apollo returned to a very successful in-person physician shadowing session for Summer 2021, and now looks forward to offering shadowing in Fall 2021.
Apollo is offered at no cost to the students. The Apollo Leadership Team is led by the volunteer efforts of several focused & resourceful students who are firmly supported by the Delaware Youth Leadership Network (DYLN) and the Medical Society of Delaware (MSD). The team is further strengthened by the engagement of high school counselor Shannan Beck.
The Apollo program is thankful for the continued support of our Apollo Physician Volunteers and the Delaware Medical Education Foundation.