Apollo Physicians
Apollo: Youth in Medicine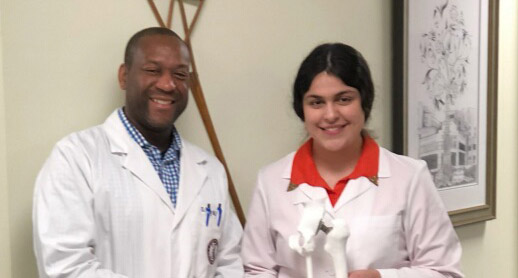 Thank you to our over 90 Apollo Physicians who have volunteered to support us over the years! Representing Primary Care and over a dozen different specialties, Apollo physicians are the keys to students' Apollo experience. Through shadowing, Apollo physicians provide insight into the profession and help inspire students to discover their path in medicine.
Why be an Apollo Physician?
Apollo helps prepare students and handles all administrative workload for both physicians and their staff, facilitating a more meaningful shadowing experience.
We provide trained students: The Apollo program accepts Junior and Seniors in high school through an application process every fall.  Apollo students are educated in HIPAA protocols and basic infection prevention. They are offered basic education, through primers, of the medical specialty they will be shadowing. They are trained in clinical shadowing etiquette and will arrive to shadow in proper dress code. Students are COVID vaccinated.
We coordinate administrative workload: The Apollo Team coordinates with physicians or their staff on their availability for hosting students within designated shadow weeks during Fall, Spring and Summer. Physicians can choose to participate in any or all of the shadow weeks and can choose how many half-day slots they would like to offer.
We coordinate with the students: Students reserve slots through Apollo's Match platform. Apollo takes care of providing the office student confirmations, the student's HIPAA and shadowing consent forms, and proof of their COVID vaccination. All coordination and communication with students is done through Apollo. Thus, there is one point of contact for physicians: The Apollo Team.
Interested in becoming an Apollo physician? Physicians with an interest and an active medical license who practice in Delaware can volunteer to host our Apollo high school students for shadowing. Please email rkahlon@fsortho.com for information on becoming an Apollo physician.